I am particularly fond of mercury too as long as it is handled safely and appropriately.
Personally,
+12 mesh = Pan
12-30 mesh = Cleanup sluice (I have both the MacKirk Predator 3 and the Gold Recovery Equipment)
30- mesh = Blue Bowl feeding cleanup sluice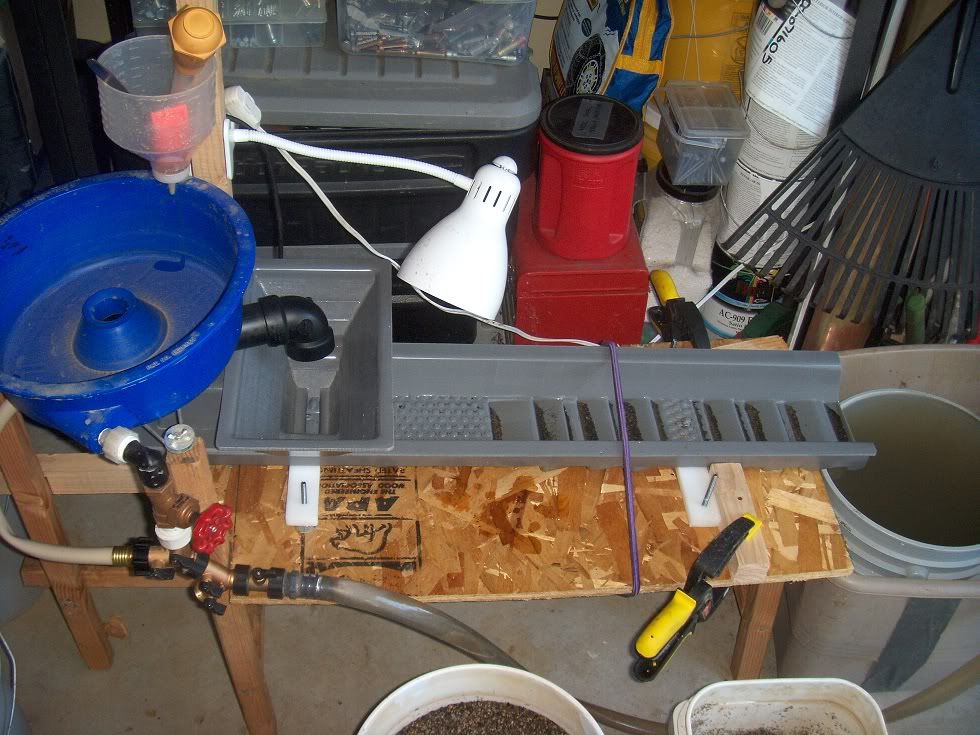 IF
you do use mercury, then the easiest way to separate it is to put it into the Blue Bowl and blast it. Merc will stay to the outside of the bowl while all other material will go towards the middle.